Want to Buy Live Superworms in the Greater Boston Area?
Jabberwock Reptiles in Winchester Massachusetts has the best live superworms for sale! Our superworms are healthy, plump and ready to offer as a tasty meal for your pet. Unlike the superworms you might find at other pet stores, ours are fed a protein-rich, premium grain mixture (gut-load) and handpicked to ensure you get only live superworms. Our customers rave about the quality of our superworms and so will your pet!
Perfect Feeders for Many Animals
A Superworm is the common name for the larval form of Zophobas morio, a type of tropical darkling beetle. Superworms are a great feeder insect for feeding a wide variety of popular pet reptiles, amphibians and other pets. Some examples are:
Bearded Dragons
Leopard Geckos
Chameleons
Turtles
Frogs
Salamanders
Koi fish
Other insectivorous species
Not sure if superworms will be good feeders for your pet? Don't hesitate to contact us. We're always more than happy to share our expert knowledge.
Visit our Store or Contact us for more information!
Are you ready to buy premium superworms for your pet? We encourage you to visit our store in Winchester. We offer competitive prices and our 10% cash back customer rewards program means you will not only get the highest quality superworms, but you will save money as well. Our phone number is 781-729-0135 and you can also fill out our online form. Contact us today!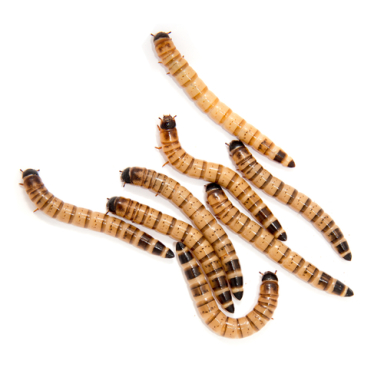 Need more information about buying Dubia Roaches?