Crested Geckos For Sale In Boston
At Jabberwock Reptiles you can find the best and healthiest Crested Geckos in the Greater Boston area. Crested Geckos are very cool animals, and with the right care they can be the perfect pet. We have beautiful and unique Crested Geckos for sale and several different pet accessories at our store in Winchester. Visit us now!
Buy From The Experts
When buying exotic pets it's always necessary to make sure you get the necessary information to take good care of them. At Jabberwock Reptiles, we always assist our customers with their concerns and answer all the questions they have. Our team has several years of experience breeding and caring for different animal species. You can also learn more about Crested Geckos in the following care sheet:
Looking For Accessories?
You don't need to visit all the different stores. At Jabberwock you can find a complete assortments of accessories you need for your pet. And if you already own a Crested Gecko or another species, you might need to replace some old equipment. Some of the items you can find at our store are: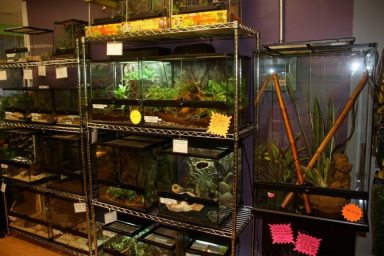 Cages
Bedding & Substrates
And much more!
Lighting and Heating accessories
Water bowls
Contact Us Anytime!
We strive for your experience at Jabberwock Reptiles to be as satisfying as possible, If you want to buy a Crested Gecko in Greater Houston, buy accessories or simply ask us a question, contact us by filling out the form on this page, or giving us a call at 781-729-0135
Need more information about buying a Crested Gecko?