Flightless Fruit Flies For Sale
Buy Flightless Fruit Flies In Greater Boston
Do you need to buy Fruit Fly Cultures in Boston? Jabberwock Reptiles has them for you and at a low price! Fruit Flies are a premier feeder insect choice that not every other store carries. We offer Drosophila melanogaster flightless flies (gliders) as well as Drosophila hydei flightless flies.
These flies are flightless, which means that they won't escape! At our store you will find the lowest prices for the products that your pet loves the most.
Ideal Food For:
Fruit flies are good for feeding many species, but some of the most common pets that our customers feed them to are:
Dart frogs
Baby lizards (like chameleons)
Some insects like mantis
Very small tarantula spiderlings (slings)
If you are not sure if fruit flies would be good for your pet, you can contact us or visit our store and our staff will be happy to provide you with more instructions on the best way to feed your pet.
We Want To Help!
Jabberwock Reptiles is dedicated to helping others take good care of their pets and on assisting them with any doubts or questions. Our store is located in Winchester, MA; and we encourage you to contact us anytime via email or call us at: 781-729-0135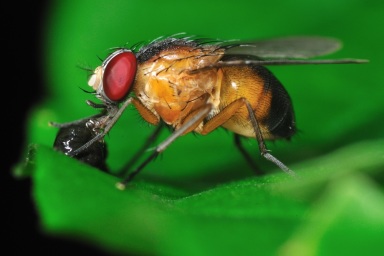 Need more information about buying Dubia Roaches?