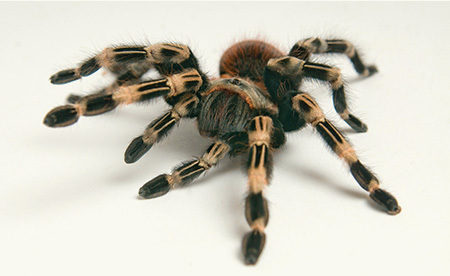 Invertebrates include insects, spiders, crabs, scorpions and any other species that lacks a vertebrate (back bone) and have an exoskeleton.
We have a large selection of tarantulas as well as some other inverts. Click the following button to see our Available Tarantula Price List:
Snakes
Dragons
Geckos
Chameleons
Skinks
Other Lizards
Turtles/Tortoises
Tree Frogs
Other Frogs
Salamanders
Come Visit Our Store!
959 Main St. Winchester, MA
Contact Information
Address:
959 Main St.
01890 Winchester MA

Store Hours
Sunday: 12:00 PM - 5:00 PM
Monday toThursday: 11:00 AM - 7:00 PM
Friday: 11:00 AM - 6:00 PM
Saturday: 10:00 AM - 6:00 PM