Buy Live Crickets In Winchester, MA
At Jabberwock Reptiles we offer the highest quality live crickets to feed your pet reptile.
Our live crickets are healthy, protein-filled feeders that you can buy in several sizes from pinheads (1/8") to 1 inch adult. We will provide you full support and answer any questions you may have about how to keep your crickets alive longer, and appropriately feed and care for your pet. Whether you only need a few crickets at a time or a bulk amount, Jabberwock Reptiles is your source for crickets,
live crickets for sale in winchester
Engage Your Pet's Natural Instincts
It is of vital importance to keep your pet on a balanced diet of varied nutritious sources. Crickets are one of the healthiest meals for your reptile, as they contain many different vitamins and minerals necessary for reptiles to thrive.
Live crickets will also help your pet develop their natural instincts and behaviors. This will not only lead them into a more active, happier life but will also allow you to engage and bond with your pet.
We're Here To Help!
We are fully committed to the happiness of our clients and their pets. The experts from Jabberwock's staff can help you determine the appropriate size and amount of live crickets your pet can consume.
Anyone looking for live crickets in the Winchester, Massachusetts area will find our store the most reliable, long-term supplier. If you would like to order live crickets in Winchester, you can either visit our store or get in touch with us via phone or email!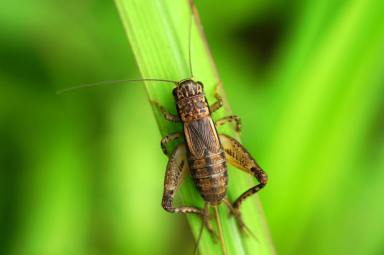 Need more information about buying Dubia Roaches?