Buy Live Wax Worms In Winchester, MA
When looking for a reliable pet reptile food provider in the Winchester area, look no further than Jabberwock Reptiles. At our store you will find a wide selection of feeder insects that will help ensure your pet is well nourished.
Our varied stock of reptile feeders includes the very popular Wax Worm, also known as Galleria Mellonella, or Greater Wax moth. These white-colored and soft-bodied worms are high in fat and calcium, which makes them ideal for fattening up thinner reptiles or just as a treat.
Feeding Your Pet
Wax worms are perfect for adding some natural diversity to your pet's diet. They are also a very nutritious, very easy to digest meal. Among many others, Wax Worms are a great treat for:
Geckos
Bearded Dragons
Chameleons
Other Lizards
Amphibians
Arachnids
Easy maintenance: store them on a shelf at 55°F – 65°F and keep them as dry as possible, as they are most sensitive to humidity.
Get In Touch With Us!
Here at Jabberwock Reptiles, our #1 goal is to be able to help you find what you want and what you need for your pet. Our store is located in Winchester, but we encourage you to contact us anytime via email or give us a call at 781-729-0135. Please feel free to ask us any questions, we are here to help!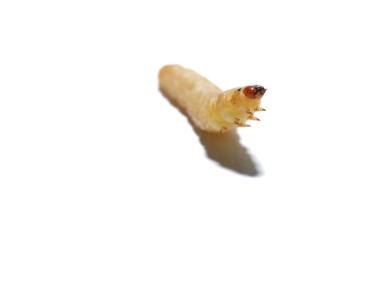 Need more information about buying Dubia Roaches?